Writing, Rome and Everything in Between
American Author Elizabeth Geoghegan on Writing, Rome and Everything in Between
Interviewed by Sarah Lackey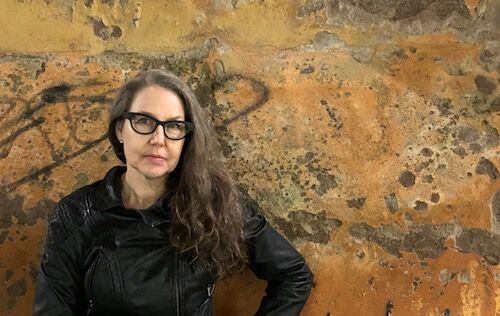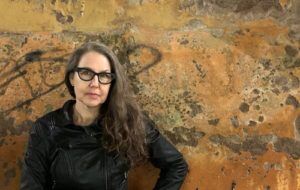 Immediately upon meeting my professor on the first day of my creative writing class in Rome, I thought to myself, she is so cool. I sat down with expatriate, writer, and trasteverina Elizabeth Geoghegan one winter afternoon in the eternal city to hear her how her road led to Rome and to discuss her captivating and unique stories in her latest book, 'Eightball'.
Geoghegan came for three months and stayed for twenty years
Geoghegan: When I finished graduate school in '98, I was waiting tables in Chicago and trying to finish a novel. But I had spent the summer before that in Florence, writing, and so I decided to return to Italy for three months, in this case, Rome, in hopes of completing my book. That was January 20th, 1999… and I'm still here. I came for three months, and I stayed, so far, for twenty years.
I love living abroad. I love living in Europe. I never envisioned myself as an expatriate, honestly. And I didn't have any real desire to divorce myself from American culture. But as a writer, I think it was instrumental for me to move away from my comfort zone. To displace myself a little bit and start over. I don't know exactly why, but it seemed to help me, creatively speaking.
I feel very fortunate to have been able to make my life in Rome "work" and to have stayed here this long. Still, I never thought I'd be a short story writer; and I never thought I'd become a teacher or professor. So, things always evolve in a way you can't imagine. I always knew I wanted to write, but I thought I would write novels. As it turns out, I write long stories instead.
People thought I'd be the first to leave
It's interesting because a lot of people thought I'd be the first to leave. I was the most angst-ridden ex-pat when I arrived, and I was hating on Rome so bad. I was like, "I gotta get out of here. This place is going nowhere. It's so hard to get a job here. So hard to get things going. It's so backwards." Now what I love about Rome is that it's like the city globalization forgot. But when I first moved here, I was probably the typical ex-pat who wanted all the things from home, but all that Rome has, too. Eventually, I let go of that, and I embraced [the differences]. I had to find my way.
I think it was teaching that made me stay here. My students gave me something that I didn't have back home. I had enjoyed teaching as a graduate student—I taught in Boulder. I taught in Chicago. But it wasn't my planned career. Now I see that it's a luxury to teach Creative Writing and to read books and to talk about literature—what a beautiful job. I'm feeling ready to try other things now, but as jobs go, teaching is a pretty nice one. I like working with college students; it keeps me young.
On Writing
Sometimes, when I write, I hear it first. I've already worked it out in my head, and then I "hear" the story almost as if it were a song. I could hear the first paragraph [of "A Roman Story"], and it just came out in this rush.
Regarding the stories in Eightball, I wrote them sporadically over time while I was working on a novel. I really wish I could say I had a writing routine or process that is my go-to. But it's evolved over time. I used to be a very early morning writer. But life gets in the way sometimes, so I've figured out how to fit it in. "Mother's Day," I wrote in a cafe in Trastevere one rainy week. "A Roman Story," I wrote in my apartment when I was supposed to be writing a conference paper.
"Tree Boy" was the first story that, when I finished it, I really felt like I had written "a short story." That story took much longer to write than the others even though it's one of the shortest ones. I had the idea for it, but I couldn't get it right, so I put it away. A few years later, I picked it back up, and I reworked it.
The novella "Eightball" is actually the prequel to my novel. The action takes place ten years before my novel, which is set in Italy, would have begun. That setting was the motivation for coming to Italy to write.
When I wrote it, I had already completed the other seven stories, and yet I never envisioned them as a collection. I was just trying to write stories when I had the time. I'd had writer's block for like ten years, and I didn't write at all. Basically, between 2003 and 2013, I almost never wrote, except for the occasional story. But once I had written seven stories, I thought, "Oh, I might have a book … but seven seems too few … I need one more.
Then I had remembered a chapter from my novel that I had tossed out, which was a scene of the kids in a bar in Denver. When I went looking for it, I found hundreds of pages written in first person. I had forgotten I had even written a version of my book in first person. (The book was later written in third person, ed.) But there were Quinn and Patrick on the page. So, I just took that opening line where she says, "I stare at him, barefooted, a thread-worn prayer rug beneath his bony, veiny feet" and I started writing. I wrote that in four days. Well, four days, but it took me twenty years to finally do it.
---
Set at an art school in Seattle, "Tree Boy" is a story rooted in obsession and how we often blindly trust talented people, assuming their artwork is an indication of their moral compass.
---
"Tree Boy" is very much an imagined story, a complete feat of the imagination in a way. Even though I knew a guy in grad school, who was a tree trimmer and a brilliant writer. He's not at all the Tree Boy of the story. He would never have done those things. But in some fashion, he informed the story.
Favorite Rome memory
I think, honestly, it's more recent. I really think the fact that I was able to publish Eightball from Rome. I had sort of exiled myself from the literary world; I always thought I'd be living in New York, and that's the heart of the American literary scene. Instead, I sort of removed myself from that network and that lifestyle and those people. The fact that even so, I was able to put the book out last May [from Rome] was really gratifying.
The reaction might have been the same in Chicago or Seattle or New York or wherever, but so many people showed up for me that first reading of Eightball in Trastevere. The representation of faces in that crowd: students, friends, colleagues, other Rome based writers. It was really remarkable and a marvelous representation of the years I've spent here all rolled up into one night.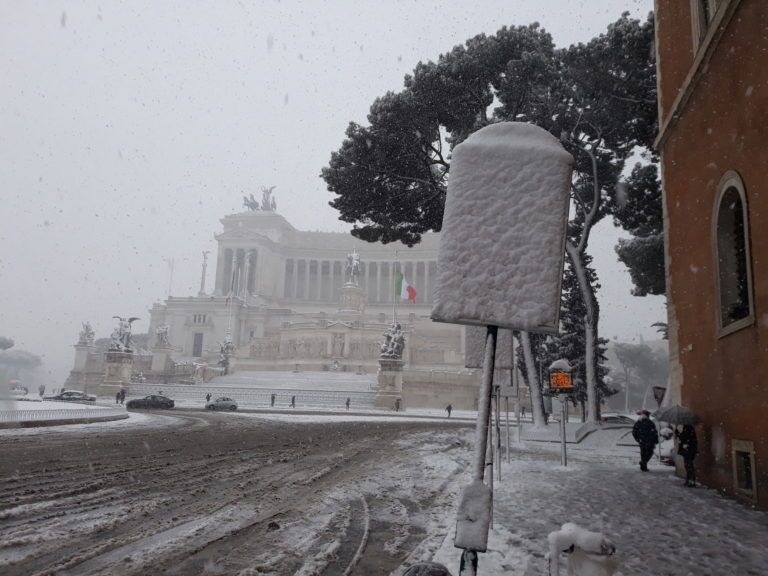 "A Roman Story"
It's a dark story. But that crime actually happened. A young man in his twenties threw his toddler into the Tiber River. There was an epic snowstorm in 2013. I lived, at that time, in Trastevere, near the jail on Via della Lungara. The snow was so unusual—to have two feet of snowfall in Rome was an aberration—so I woke up super early to go out and take photographs. I actually discovered a puddle of blood in the snow on my street. It was seven in the morning. Nobody had walked on my street; there was one set of footprints in the snow. I was so shocked, and I looked at it, and I walked up to the Lungotevere to cross over the river into the historic center.
Then I saw people on the bridge looking down. So, I stopped on the bridge, and I looked down. There was an ambulance, and the guys were putting their scuba gear on. I didn't know what happened; I just thought someone had fallen in the river or maybe jumped in the river. But an adult. I didn't have any impression of that particular crime. But when I discovered the news of what had happened and that the mother had lived one block away from me, I realized I'd probably seen them. It just haunted me for a really, really, really long time. I couldn't figure out how anyone would do such a thing.
A year or so later, I was writing a Flannery O'Connor paper for a conference, and I read a line about the writing process in a letter to Flannery from another writer, and it just clicked. I knew how to begin the story. So, I sat down and out came the first four pages in one sitting. Then I thought, "Now what do I do?" But each day I returned to it, the next scene just came to me. But ultimately, it is not really a story about the crime itself—because how can you ever understand how someone would do something like that?
You can't justify it, and you can't understand it. But I did want to try and write about a character who, even though you couldn't possibly like him, perhaps you would at least understand him a bit. How bad did it have to be for him to get to that point? What's the breaking point? While writing, I realized that the story had become a kind of portrait of Trastevere, my neighborhood. Which I love. Which I've seen and observed for many years now. And the takeaway was, "It takes a village." Meaning, that maybe if the right person had reached out, things might have been different.
---
"A Roman Story" has a different voice than stereotypical writing about Rome. It's unfamiliar.
---
It's not sappy, sentimental. No Vespas. It doesn't show the Italians as only la pizza, la pasta, la mamma, and la mafia. I wanted it to be those things but not in a cliché way, but a human way. To show how everyday life is a struggle, the ways this country is also a mess. For example, the character Francesca's mom [in the story] is working in a tobacco shop. Francesca is bartending. These are working-class people who live in Trastevere, who are being pushed out by people like me.
And I'm very conscious of that. If I'm anyone in that story, I'm the cleaning woman who lives in the cute attic with the bougainvillea. I wanted to show the other people who come from outside Italy—not the ex-pats or the college students, but the immigrants—and the way they struggle too. And, for the record, I'm not trying to be mean to the college students or show them in a bad light. But I wanted the story to be from a Roman point of view. How they see us. How Pietro [the main character] gets to see through the college study abroad student's eyes.
I like "A Roman Story" because it was inspired by Flannery O'Connor. In her stories, there is always a moment of grace, usually ushered in by violence. Her work is very dark, even though she was a devout Catholic. People often thought, how dare [she] call herself a Catholic when people are getting murdered, and people are racist in her stories. But she really was a realist, you know? I felt like Flannery delivered that story to me. It almost wrote itself.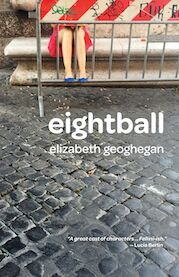 Peel back something and find a story
What captivates most about Rome is the city itself. My love story is not necessarily with Italy, though I do really love the Mediterranean landscape, and I've come to really feel at home in it. My love/hate relationship is definitely with the city of Rome, not the Romans. I love them, too. But not as much! I really think the layers captivate me. And as long as I live here, there is always something new to discover.
I'm not interested in the timeline or dates as a historian might be, I'm interested in stories, and I feel that in every corner of Rome, you can peel back something and find a story there. As a storyteller, it offers up endless possibilities. That said, I don't write about Rome very often because I don't want to spoil it. I've been offered jobs to write about the city as a travel writer of a guidebook writer… my favorite ten restaurants, my favorite five places to do this or that. But I have a real loathing for TripAdvisor. I think it's the death of experience. I feel like I would be selling Rome out if I wrote those kinds of pieces.
Living in Trastevere
I've always lived in Trastevere, from the very beginning. And I've lived in many different parts of Trastevere, I've watched it change. But I like the fact that you can live in a little village in a big city. Everybody knows me; I know everybody. I'm very at home. The Romans or Trasteverini may seem brusk. But after they've met you a few times, they really warm up. They keep an eye out for you. At first, it's like, "Dica [speak, ed.]", and it almost has an edge. But by the third time you get a coffee somewhere, you're like family. There is something really lovely about that.
On her transition living in Rome and being American
It's been really seamless for me. I think maybe part of it is that, by chance, I moved into Trastevere and it's very much a neighborhood of foreigners. Even Italians who aren't Roman gravitate to it as well. My Italian friends tend to be non-Roman because, like me, they had to start over whether they came from, Bologna or Sicily or elsewhere. Whereas Romans have their whole network and their family and their childhood friends, and not that they're closed off, but they don't need me. So, it's harder to break in. But Italians from other cities or Italians who've lived abroad and came back tend to be my friends.
Years ago, I wrote an essay called "Things You Can Learn from Nuns and Other stories." I took an Italian class during my first month in Rome, and the students were four nuns, two priests, two girls from Tokyo, and me. The nuns were Spanish, Polish, Mexican, and Vietnamese; the priests were Haitian and Korean. And I thought, this probably isn't my peer group. But they were really cool in the end. The second week I got bumped up a level because I learned a bunch. In that class, there were three girls from New York City and me. There were three people around my age. I met these three girls, and we clicked. It just started from there.
Otherwise, when I arrived, I had only one contact. The internet wasn't functional, so you couldn't find an apartment online or anything like that. You had to look through the ads and hire an agency; it was very old-school. Back then, there was this very cool bar in Trastevere in those days called the Stardust. They used to have a Sunday brunch, so I would go for the Sunday brunch. They made bagels, and they had coffee. It was this little Jazz club, this little hole-in-the-wall in Trastevere. Two of the bartenders at the bar were American, and the rest were all Romans. They were delightful and are still really good friends of mine… So, it just flowed very easily. I was very fortunate. Blessed, really.
You don't really think about the fact that you're American until you leave. You don't really think about your nationality or even consider what it means to the rest of the world until you travel with that passport and get treated a certain way in different places. Good or bad. It really heightens your awareness of what it's like to be a foreigner. Of what it's like to be American. And how blessed we are. How lucky we are. But also, you can see your own culture from afar, and it gives you perspective on it. The things that are dysfunctional as well, politically, and culturally speaking.
Geoghegan's Favorite Spot in Rome
There's something about Janiculum Hill that's very, very special to me. I love the "umbrella pines." The Janiculum is the view from my terrace. And the fact that I see it every morning when I open my shutters feels like such a blessing to me. I see the [fountain, ed.] Acqua Paola up there, and at night I can see the reflections of the water on the fountain and the light. I hear the cannon blast every day at noon. Even though it's not one of the seven hills of Rome, the fact that I'm at the foot of it makes me feel rooted there. I feel safe and protected there. When I go up there and see Rome from a distance, I forget my troubles.
And that is also why I like for our classes to also take advantage of areas that look out over the city. Rome can be very complicated and dirty and noisy and claustrophobic and narrow. It can get to you. But all you've got to do is walk up a flight of stairs or walk up a hill or go up to a terrace above a hotel or a beautiful place. And you look out, and you see all those ripples of time and history and the different eras all represented on the rooftops. There's something very special about that.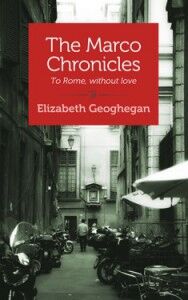 Note: