BOND'S TOUR OF ITALY
Italy is a favorite of 007. Although only eight of the twenty-five James Bond films have been set in Italy, more recently, Daniel Craig has explored Italy in James Bond 21, 22, 24, and the upcoming James Bond film, "No Time to Die" (25) filmed in Italy.
From North Italy to South Italy, Bond has traveled to Cortina D'Ampezzo in "For Your Eyes Only", Lake Como in "Casino Royale", Lake Garda in "Quantum of Solace", Venice in "From Russia with Love", "Moonraker", and "Casino Royale". Sardinia greeted 007 in "The Spy Who Loved Me" and Bond went to Tuscany in "Quantum of Solace". The most recent "Spectre" was filmed on location in the capital, Rome. Matera was the set for the not-yet-released-film, "No Time to Die".
RELATED: read here an overview about all (8) James Bond films that took place in Italy, including their trailers.
Cortina D'Ampezzo ("For Your Eyes Only")
In 1981 in Cortina D'Ampezzo, Roger Moore plays Bond and shows off the ski areas of Cortina, including a bobsleigh run. That's what was left of the Winter Olympics of 1956. Cortina was always a little run down. But that has completely changed now that Cortina will be the location of the Winter Olympics in 2024. Bond stays in a grand hotel that is over one hundred years old. Bond's room number is 300 but the balcony seen in the film belongs to room 108.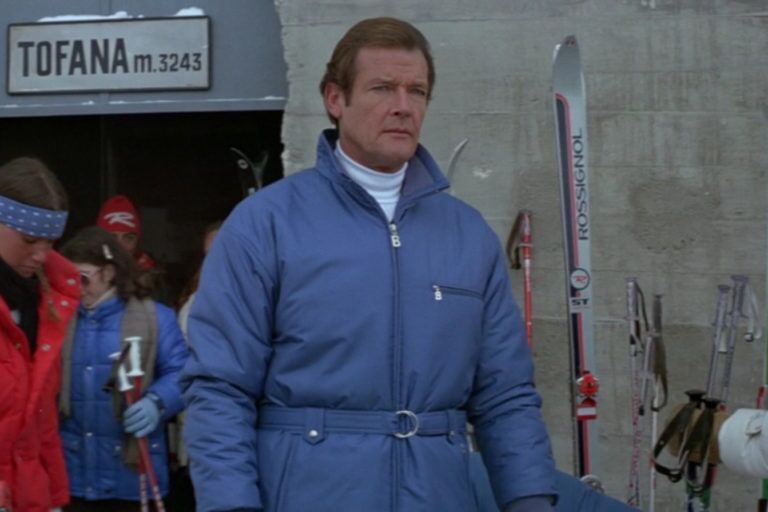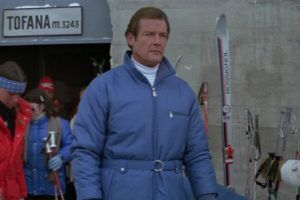 Lake Como ("Casino Royale")
Daniel Craig filmed at two villas in Lake Como for "Casino Royale". In Villa del Balbianello, Bond recuperates after his torture by La Chiffre. The Villa is near Lenno, which is on the western shore of Lake Como. It's in a pictoresque wooded area. This Villa has also been featured in Star Wars. You can visit the Villa through this link.
Bond also filmed at Villa La Gaeta, near San Siro and Menaggio. It is surrounded by a pretty park. In the last scene of Casino Royale, Bond kills Mr. White and says his famous line, "Bond… James Bond."
Lake Garda ("Quantum of Solace")
The chaotic road chase where Bond delivers Mr. White to a secret MI6 lair is alongside Lake Garda in Northern Italy. This car chase is at the very start of the film; it's spectacular but rather short. The chase begins in the village of Malcesine, then continues to Navene and Tempesta and ends 2.24 minutes later near Riva del Garda. The cars then suddenly end up in the Carrara marmble caves. The caves are 240 kilometers south. What is James Bond not capable of! (see chapter 'Tuscany')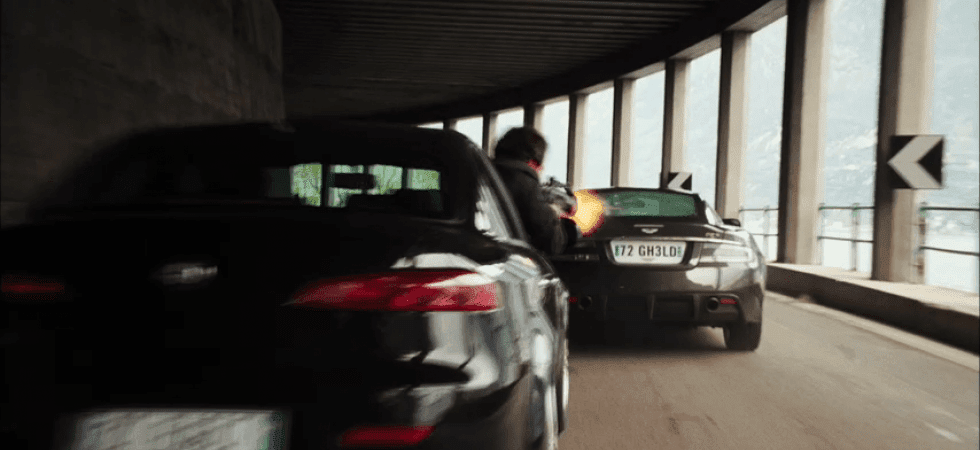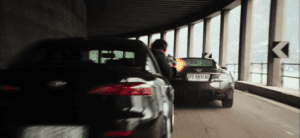 Venice (3 Bond films)
Venice is a popular location for 007.
In "From Russia with Love", there are some scenes filmed in Venice, although the majority of that film was filmed in Istanbul, Turkey. James Bond and Tatiana Romanova were filmed kissing under the Bridge of Sighs when the film ends. Compared to today's technology, the special effects are at an amateurish level. It is completely clear that the kissing duo is in the studio and not in Italy.
Sixteen years later, Bond makes a return to Venice in "Moonraker". Bond travels by gondola and passes a funeral boat full of dangerous men, kills a gondolier, and just barely escapes. In Piazza San Marco, Bond's gondola becomes an amfibi vehicle, which is honestly quite ridiculous to see.
Link to the 'Moonraker Gondola Chase' Clip.
Bond also goes to a glass store near Piazza San Marco, and to the Hotel Danieli in Venice. The hotel is lavish and beautifully decorated, as you can see in the film. He checked in to rooms 31 and 32. Bond also appears in Ca' Rezzonico at the Fondamenta Rezzonico 3136, across the Canal Grande from San Marco. The grand palazzo is now the Museum of 18th Century Venice.
Bond also briefly films in "South America" for a Brazilian training camp, but these scenes were actually filmed in San Nicolo al Lido at a monastery.
Back to Venice. In "Casino Royale", Bond sails by the Canal Grande. Yachts in the grand canal are no daily sight, so one might wonder why Bond exposes himself to the public in this way. No wonder he and Vesper get in trouble. The luxury hotel where they stay is actually Prague's Natural History Museum. After Vesper gets into trouble, Bond follows her frantically, first in the Piazza San Marco and then some streets further down. He passes a small alley, the Sottoportico Le Colonne.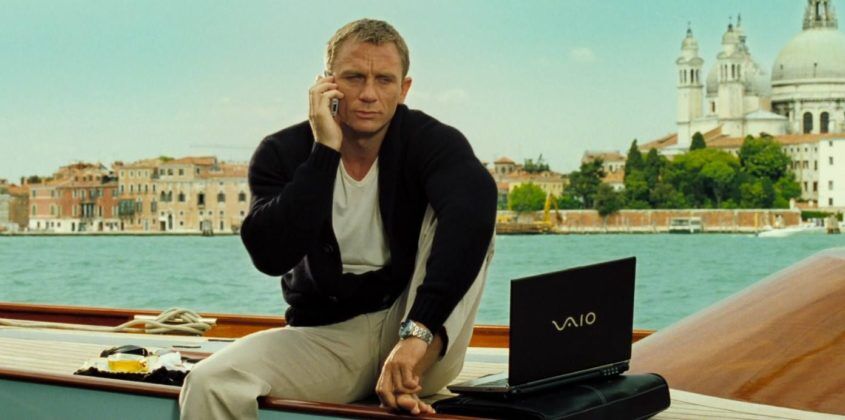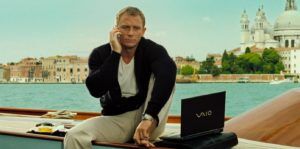 The palazzo that seems to crash into the water is on Venice's Canal Grande across from Rialto's vegetable market. It was reconstructed in the Pinewood studio.
Sardinia ("The Spy Who Loved Me")
Bond and his leading lady stay at the massive Hotel Cala di Volpe which is on cliffs on the north coast of Sardinia. On Costa Smeralda, Cala di Volpe is one of the most famous sites. The hotel is an oasis along the coastline. You can ask to look at the "Bond suite" where Bond filmed at the hotel (it's actually the bar).
There is also a car chase at Vista Point, and in the piazza of San Pantaleone. Bond eventually drives his Lotus Esprit car into the sea, and the car turns into a submarine. 007 ends up on the beach at Romazzina, east of Cala di Volpe.
Tuscany ("Quantum of Solace")
In "Quantum of Solace", Bond travels from Lake Garda to Tuscany (actually more like flies- see chapter 'Lake Garda'). He goes to Carrara in the Apuan Alps. In Siena, Bond goes to Piazzetta della Paglietta on the Via di Salicotto, southeast of the Piazza del Campo. The Siena center is a World Heritage Site and the Piazza Del Campo hosts the Palio di Siena two times a year. The crazy bareback horse race is a lively background for the film. Anyone can go if you find a place to stay and it is held on July 2nd and August 16th. The chase across the city (there is always a chase) was held on the real rooftops of Siena!
The beautiful coast of southern Tuscany, Maremma, also hosted the elusive Bond. Craig filmed in Talamone to visit his friend, Mathis.
Read here for more information on Bond's Tour in Talamone.
Rome ("Spectre")
Rome is one of the stars of the "Spectre" film. About ten minutes of the film host Daniel Craig, and he flees the enemy in another epic car chase. He passes the Vatican, Monti, Prati, Gianicolo Hill, and even ends up in the Tiber River.
Experience what 007 did in Rome.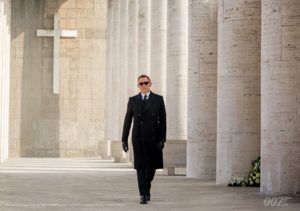 Matera ("No Time to Die")
Matera's rugged and dreamy cliffs and landscape are going to be in the next James Bond film! The main piazza is featured and Matera has spiked in tourism since production. Stay tuned for what Bond gets up to in this part of Southern Italy.
Read my piece about Bond's Tour in Matera here.